We are all interior decorators, we just don't know it yet…
Yes, interior design is a profession and I know many wonderful interior designers but you don't have to be a professional in order to be a decorator. It might be your own home, or you are helping a friend or colleague. Either way you will want to know the basics of design styles and best practices.
Now if you are looking at hiring someone to help you, you will want to know the difference. Interior design and interior decorating are often mistaken for the same thing, but the terms are not completely interchangeable. Interior design is a profession that requires specific schooling and formal training, including space planning, furniture design, and architecture. An interior decorator does not have that formal training and focuses on the aesthetics and the surface appearance of a space.
So whether you are a full time pro or not it's still important to understand that how you design your spaces will make a huge difference on the people who inhabit them.
The bottom line is that the average American will spend approximately 90% of their time indoors!
Yes, you read that correctly. 90% on average and with all this time being spent going from building to building and house to house, interior design is all around us and has a big hold over us! Our interior spaces matter more than ever and it's important that we understand how to utilize them.
4 Important Benefits of Interior Design
Interior design is the art and science of enhancing the interior of a building to achieve a healthier and more aesthetically pleasing environment for the people using the space.
Your interior designs will showcase your personality and whether it's mid-century modern, minimalist, or farmhouse, the style of your home says a lot about you. Family life, relationships, and interests can all easily be shown through your use of interior design. A packed bookshelf clearly belongs to the avid reader, whereas a large family might choose to emphasize media room decor.
No matter which type of style you choose, you will want to design comfortable spaces. For many people this will start with color. The colors in a room will go a long way towards bringing on different emotions and creating an overall atmosphere in the room(s). Vibrant shades are great to promote socialization, soft neutrals work best for bedrooms, and some darker colors are best to save for accent walls.
Interestingly enough, textures also play a role in how we feel in a room. Cozy family rooms are more likely to have soft, plush textures. Hard, sleek textures like marble and metals have a colder feel to them but work well for modern aesthetics.
In the office, interior design works not only to showcase business or brand personality and set an atmosphere but it also helps to maximize productivity. Many people would say that the design of their workplace can have a large impact on how productive they are. Important choices like light, color, and layout are all things to keep in mind and take into consideration when keeping productivity in mind.
Now none of this matters much if your rooms aren't functional! The look and feel of a room are both important, but won't do much good if space isn't functional. Rooms full of beautiful decor can wind feeling like a museum if there's no practicality designed into them. So in addition to making rooms beautiful, conscious decisions like furniture placements and storage can help ensure that a room flows easily.
Popular Interior Design Styles
Modern Farmhouse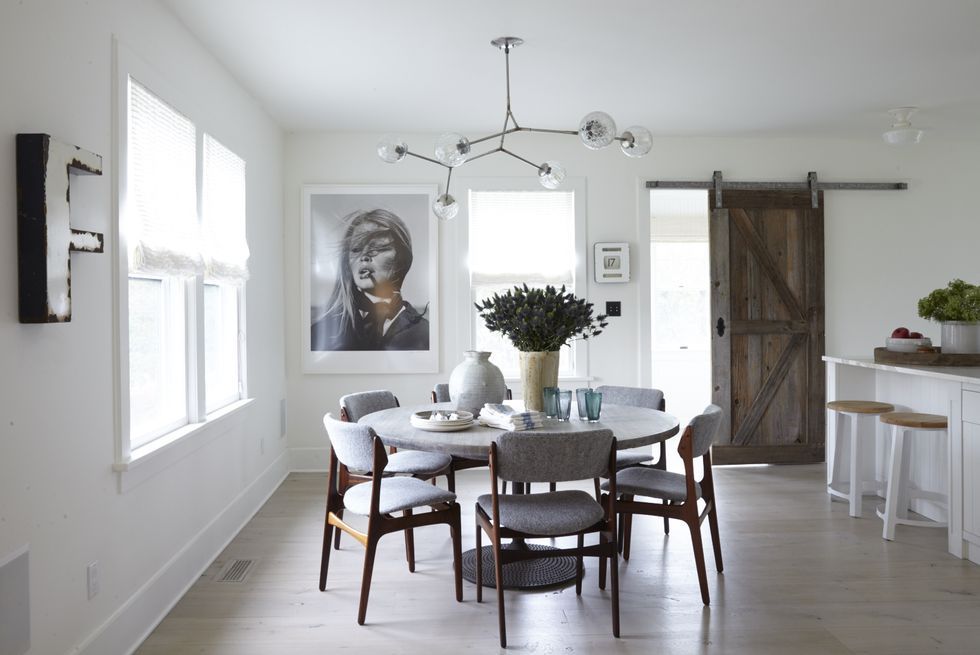 Modern farmhouse is an interior design style that is rustic yet chic, contemporary yet country—modern farmhouse style marries the best of old and new. … Harnessing country elements with a contemporary spin, modern farmhouse decor blends clean lines, neutral color palettes, layered textures, and natural materials to create a timeless look that's bursting with character.
When it comes to a modern farmhouse aesthetic, it's all about neutral hues, wood accents, and furniture with clean lines. Click through these designers' gorgeous takes on modern farmhouse living, and get inspired to experiment with this decor style in your own home.
Industrial
Industrial style or industrial chic refers to an aesthetic trend in interior design that takes clues from old factories and industrial spaces that in recent years have been converted to lofts and other living spaces. This style incorporates raw materials to give the space an unfinished feel.
It's all about proudly displaying the building materials that many try to conceal. It's about adding a raw, unfinished look to the most thoughtfully designed homes. It's about selecting pieces that are as much about function as style. It's industrial interior design, and today's post celebrates this growing trend. Used in loft apartments, modern homes, and commercial spaces around the world, industrial design showcases neutral tones, utilitarian objects, and wood and metal surfaces.
Modern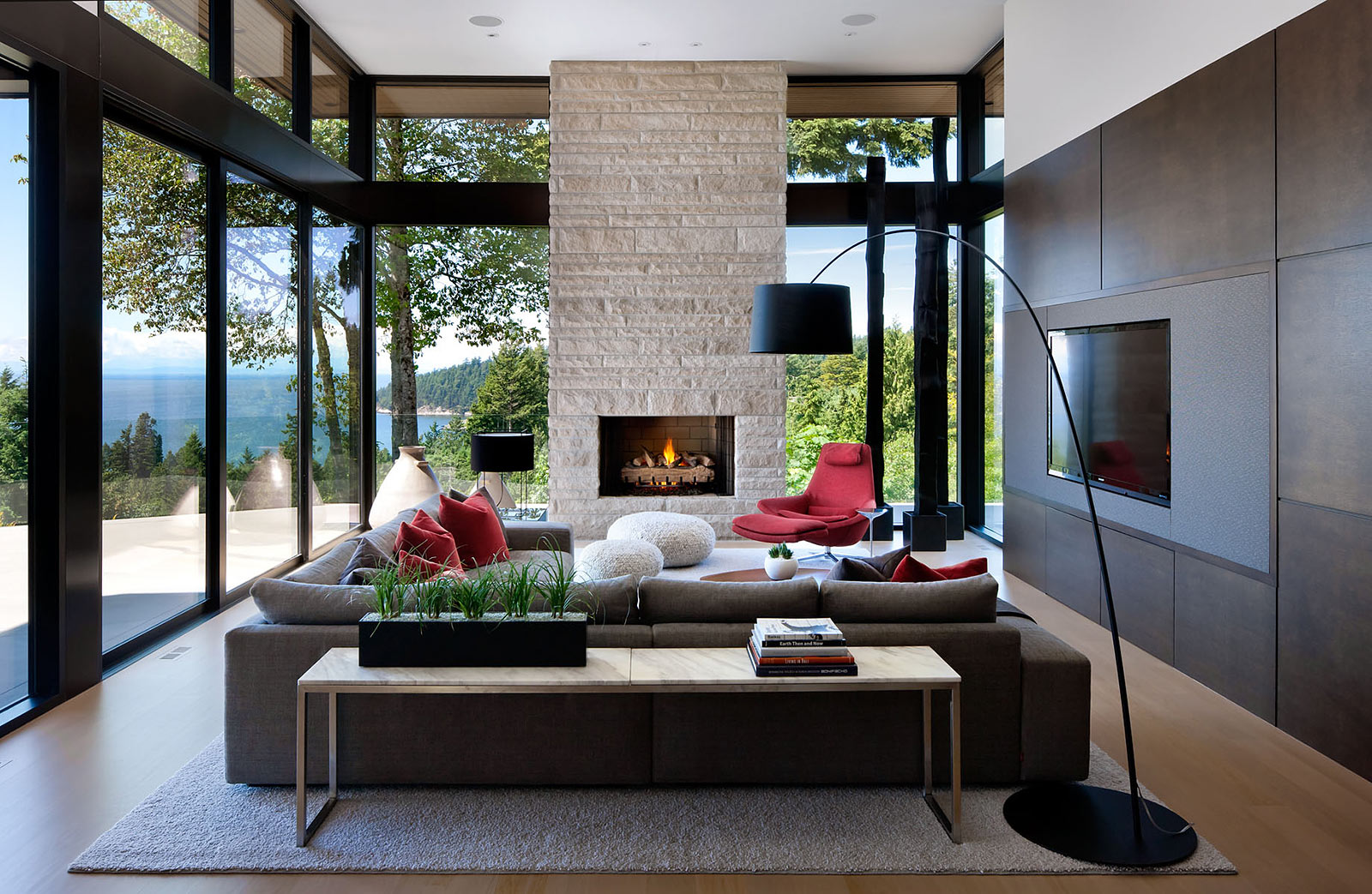 A modern interior design style is defined by clean and simple color schemes, welcoming feel, clean individual elements, as well as heavy use of glass and steel and much-needed siding replacements that date back in historical times. Black and white dominate the color palette, with some faded shades blue, red, among other prime colors. This style is rooted in German and Scandinavian design styles and architecture. It is all about logic and practicality and the paintings and sculptures are chosen accordingly. The focus of the designer is on functionality and NOT on the form.
The living spaces are designed in a minimalist manner with open floor plans. This design style focuses on block colors and primary hues with modern art in contrasting colors. The furniture used is functional and simple with clean lines. Natural lights play an essential role in a modern home while accent lighting is used to highlight specific elements, architectural features, sculptures, etc. Most décor materials in this style border on simplicity, especially the furnishings. Nothing is overly loud or daring.
Mid-Century Modern
Mid-century modern living room design
"Mid-century modern" broadly describes architecture, furniture, and graphic design from the middle of the 20th century (roughly 1933 to 1965, though some would argue the period is specifically limited to 1947 to 1957). The time frame is a modifier for the larger modernist movement, which has roots in the Industrial Revolution at the end of the 19th century and also in the post-World War I period.
With echoes of the Bauhaus and International movement, this arm of modernist interior design is set apart by its vivid use of color, crisp lines, and interactive dialogues with nature and the outdoors. Generous, open planned interiors with an emphasis on common, shared areas, broad interfaces between the home and its natural surround, and a functional and visual clarity integral to the Modernist style mark these spaces.
The color palette of Mid-century modern style usually floats in hues of orange, yellow, green and brown, although deviations are not uncommon.
Contemporary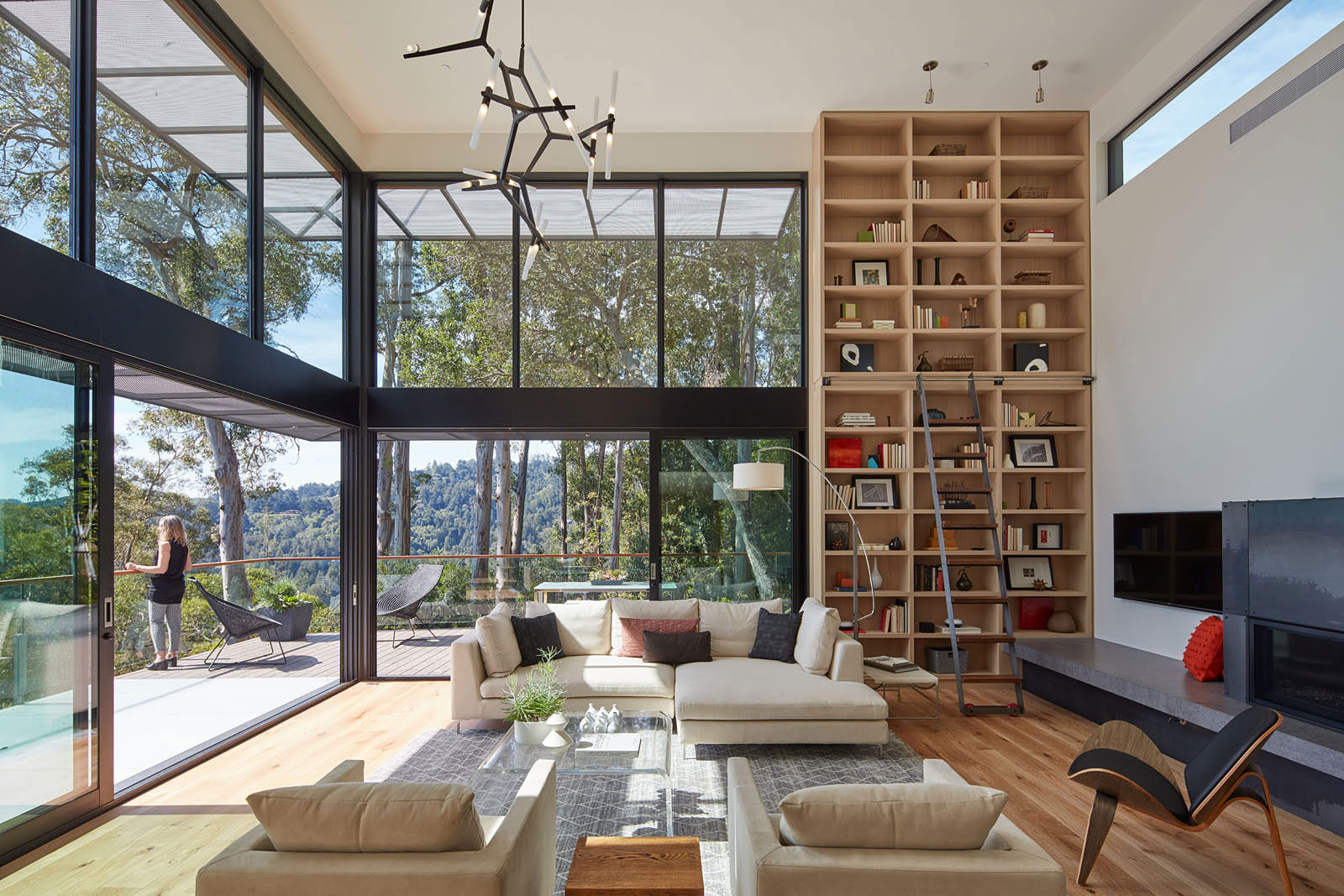 Contemporary interior design is a type of interior design style which refers to trends that are ruling now – at this very moment. When you compare it to modern design – the modern style doesn't change with time, whereas contemporary is more fluid. An interior design style that was "contemporary" in the 2010s is not necessarily contemporary now, but a design that was "modern" back then still remains to be "modern"- always was, always will!
The Contemporary Interior Design style is more like the modern way of living – inspired by all the design styles in the past including minimalism, modernism, Art Deco, and even the historical design eras. However, this does not imply that the contemporary style is ruffled and vague. Instead, it has clean lines and smooth surfaces offering an orderly appearance of the space. Contemporary homes usually have open floor plans and use a lot of natural light.
The crux of the contemporary design style is that it blends various styles without too much emphasis on any and creates a home that speaks volumes about the people who live in it – a home with a unique and fresh personality.
Minimalist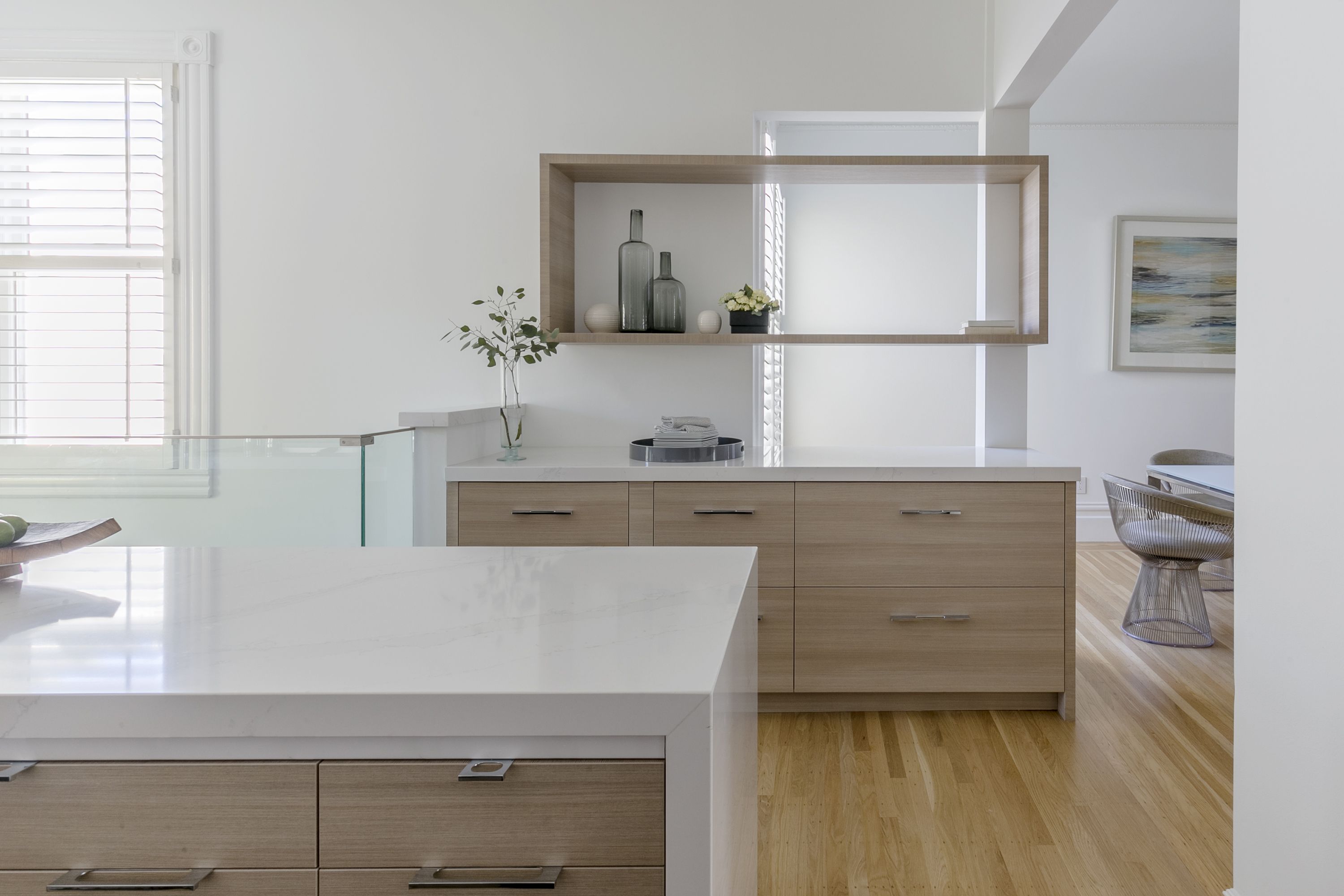 The minimalist style emphasizes minimalism in all aspects of interior design, from simple furnishing to neutral color palettes, to functional but not flamboyant accessories. Everything is streamlined, simple, and necessary. No excesses. Clean lines, reductive, uncluttered, monochromatic, simplicity, "less is more"—these are some of the terms and concepts that immediately come to mind when thinking about minimalism.
Shabby Chic
Shabby chic design style is characterized by laid-back vibes, airy lighting fixtures, antique-touch furniture, and a vintage-inspired charm. It is inspired by modern designs, but it has some elements of contemporary design. While shabby chic is attributed to softer hues and texture, bohemian bring in bold and bright colors, patterns, and textiles. Bohemian adds the punch to the twee shabby chic, while the shabby chic softens up the visual feast that is bohemian; in the design world this is a perfect pairing.
Eclectic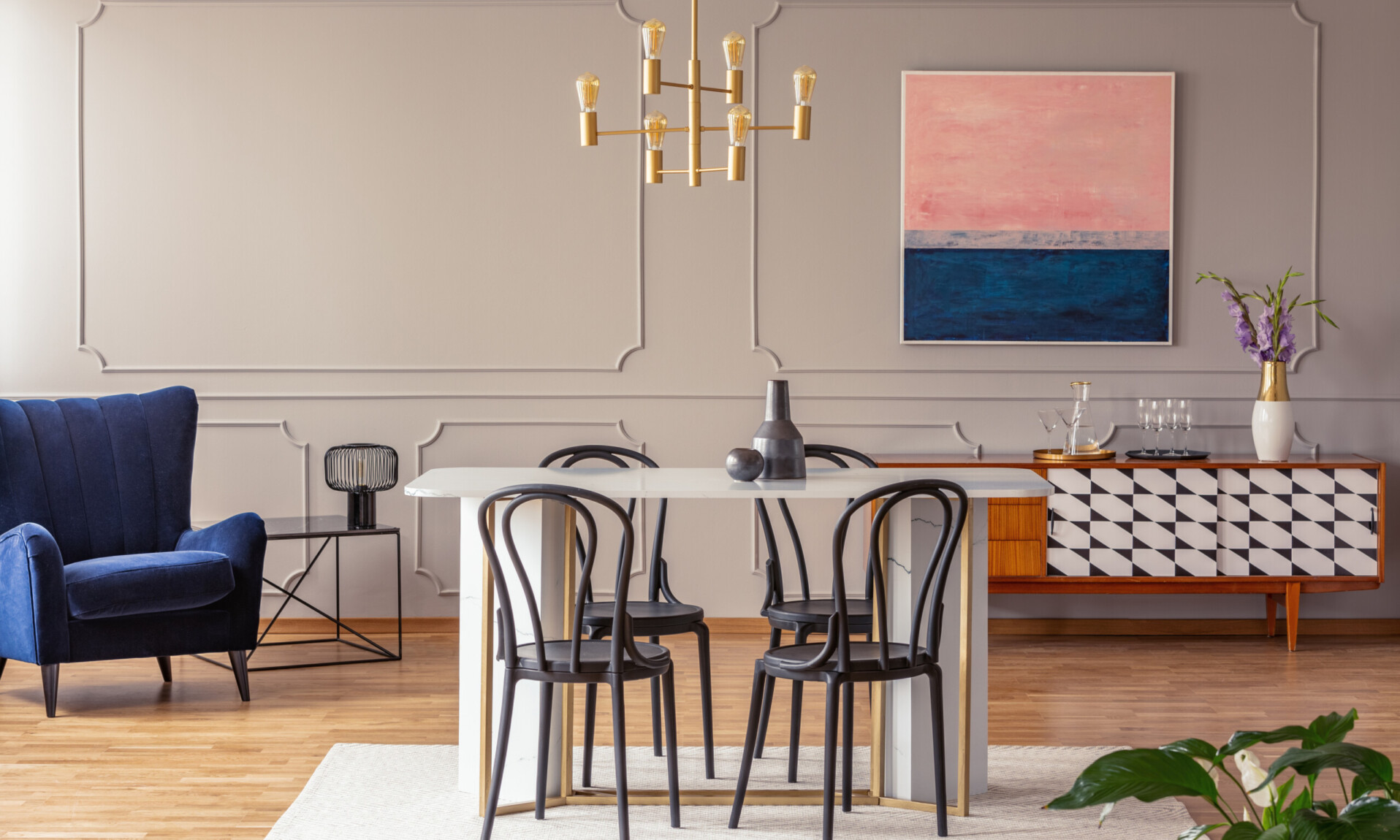 Eclectic style is all about harmony and the coming together of disparate styles, juxtaposing textures, and contrasting colors to create a cohesive, beautifully realized room that wouldn't be out of place in a home décor magazine as this is one design style that takes verve and a great eye. And since eclectic interior design is all about experimentation and play, do have fun with the freedom it allows.
The core idea of the eclectic style is to use all the styles from history and create something fresh, unique, and mesmerizing. It is all about creativity and the ability to use the mind freely and inventively. Design styles are abundant and unique, so it is up to you to find the style that will work best for you. There is also the option of combining elements of several styles in order to get that personal touch.
Farmhouse or Country Style
A farmhouse interior design style is rustic and allows us to unite with nature since it uses a lot of organic and natural materials and furniture designed accordingly. The Farmhouse Interior Design style uses these elements and creates a farmhouse-like vibe in a city home surrounded by concrete. The core idea of this style interior is to use the chic elements from the countryside, modern industrial elements, heirlooms, and artistic elements to piece together a unique, luxurious and relaxing home.
Wood, pottery, and a host of organic materials populate these spaces, carved out in a typically intimate scale and character. Warm muted colors and patterned fabrics are popular, as are papered or stenciled walls. There is a rich variety to the Country style, with an array of elements and features coming together to create warmth, fluidity and balance.
Traditional / Classic style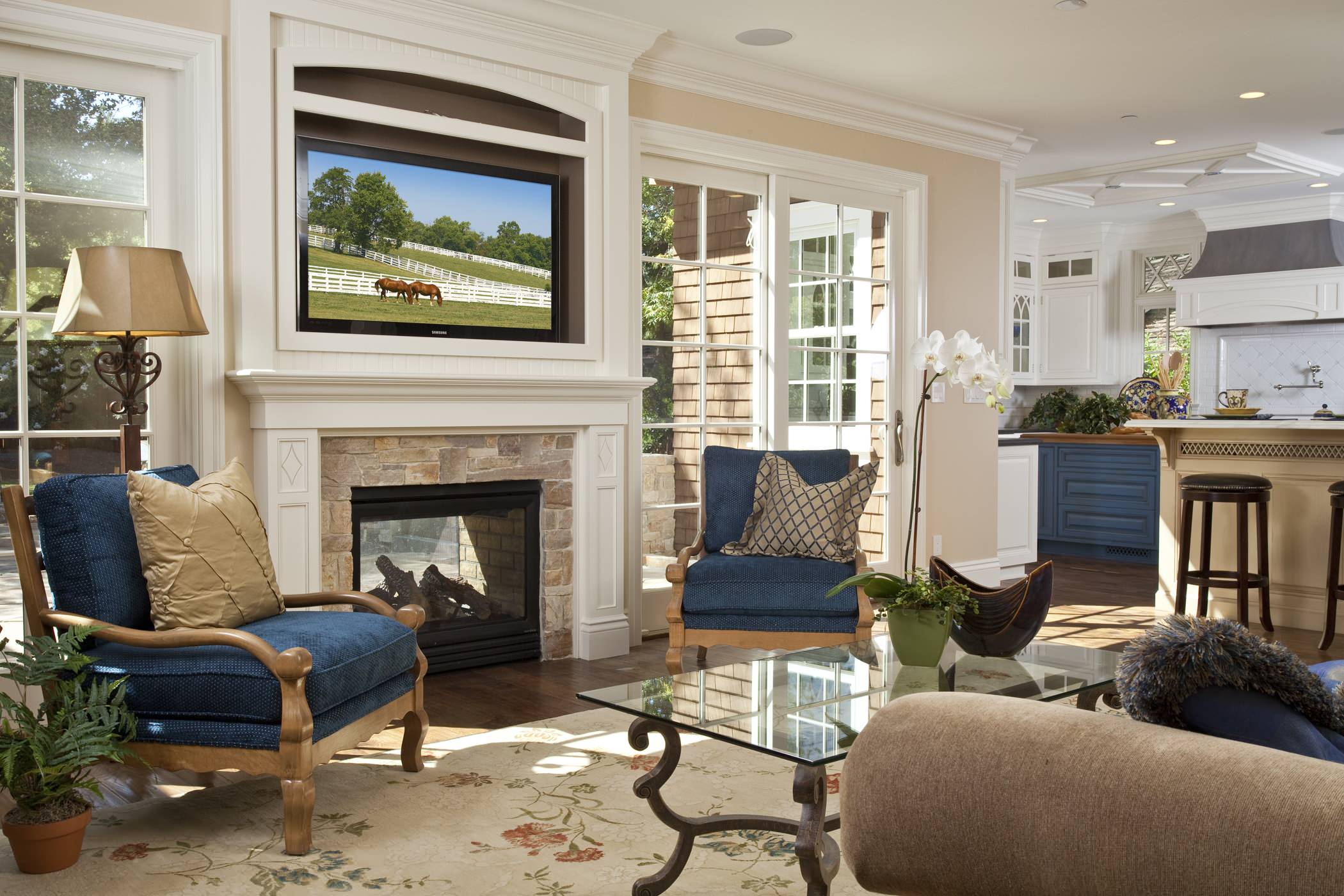 Traditional interior design is just what it sounds like—a classic, warm, comforting, familiar home décor style that is rooted in the traditions of the past without being specific to any single time period. These style interiors are set apart by their silhouettes; winged back chairs, elaborate furniture pieces, claw footed tables, and other furniture and feature designs usually have their origins in 18th century English, Neoclassical, French Country or Colonial styles.
A traditional interior design scheme is timeless and place less, comfortable and put together but not overly fancy. The kinds of furniture, textiles, color palettes, and décor used in traditionally designed rooms reference history and are familiar rather than trend-setting.
Many of today's traditional homes incorporate modern elements such as large kitchen islands and open-plan spaces. Current designers are likely to add more contemporary pieces, bolder colors, and antique and vintage furniture and décor to create a riff on classic style that many call new traditional. A hybrid of traditional and contemporary design, Transitional style has become an interior décor category unto itself.
Transitional style
Transitional interior design is a mixture of the traditional and modern styles. Bringing together pieces from various design styles creates a singular design that updates the classics with a cohesive, modern feel. … Rather than prioritize form over function, transitional interior design emphasizes comfort and softness.
Transitional style features solid furniture items of a larger size and robust structure, with curved lines and focus on comfort, typical for traditional interiors. The lack of too much ornamentation, the arrangement straight lines, and the clear restriction in number, though, celebrates the minimalist trends of the contemporary style. The result is stunning – lavish sophistication displayed with modest simplicity.
The color palette of the Transitional style is predominantly neutral and monochromatic, featured on walls, ceilings, flooring, and upholstery. Colors range from deep taupe to warm tan or vanilla, adding cozy depth and balance. This neutral background offers, however, excellent options for introducing color accents in smaller elements.
Asian / Zen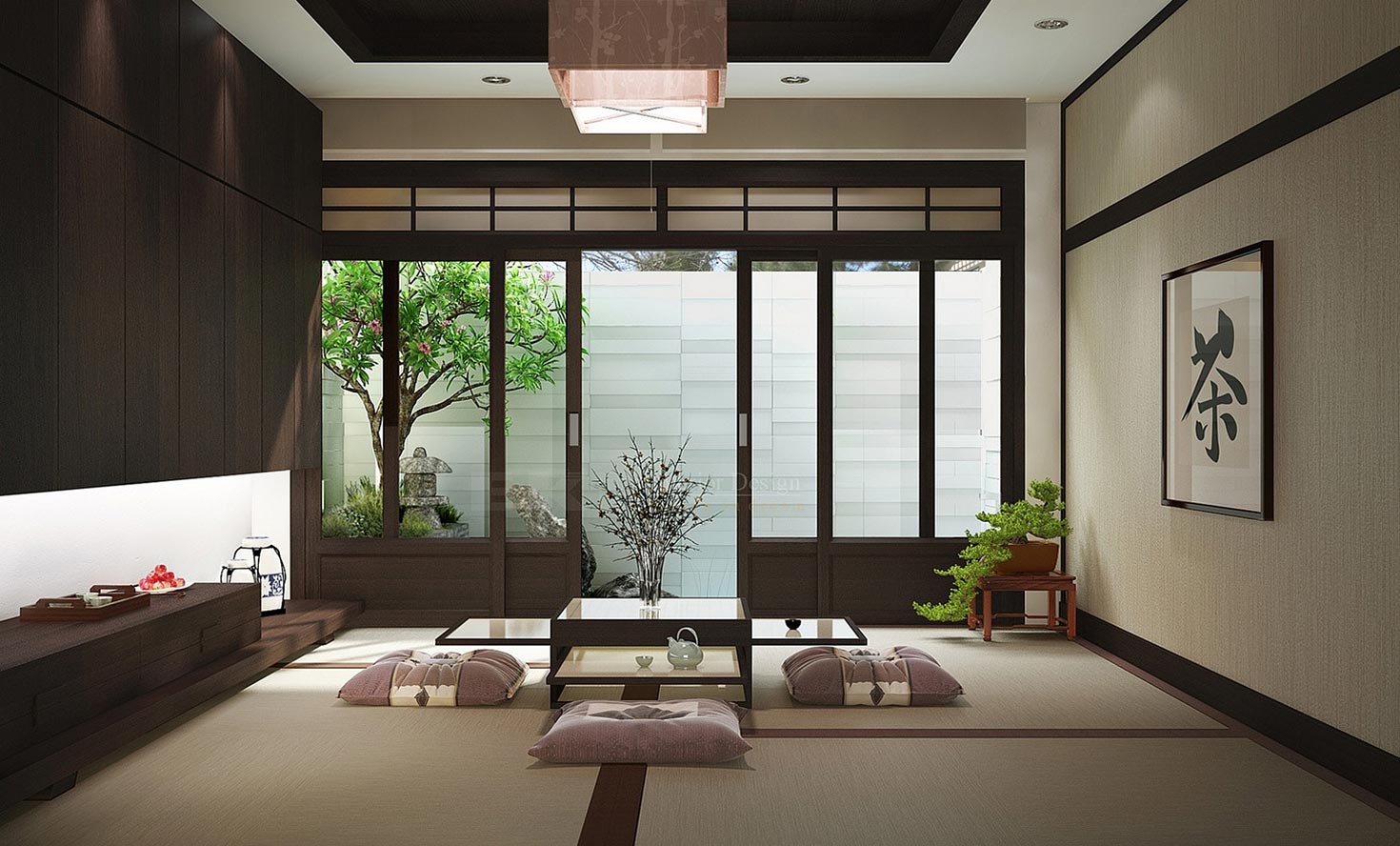 Originating in Japan, Zen refers to meditation and has become an increasingly popular principle for interior designers. The design style focuses on creating balance, harmony, and feelings of relaxation through a minimalist approach. Zen interior design has seen tremendous growth in popularity recently and this might be a result of the stressful, hectic times we live in. With a zen interior, you can come home to an atmosphere that offsets daily stressors to help you relax and rediscover your inner peace.
One of the first aspects you'll notice about this design style is the neutrality of the colors. Colors are soft and natural in tone, with chromatic harmony and continuity balancing surfaces and spaces. Think of sand-colored cushions and light green hues that help to brighten up the room. Take inspiration from the natural world by studying the places that make you feel the most relaxed. Maybe your dream location is a white sandy beach with pale blue waves or maybe you find your inner peace in lush green woods with muted bark colors all around.
Bohemian style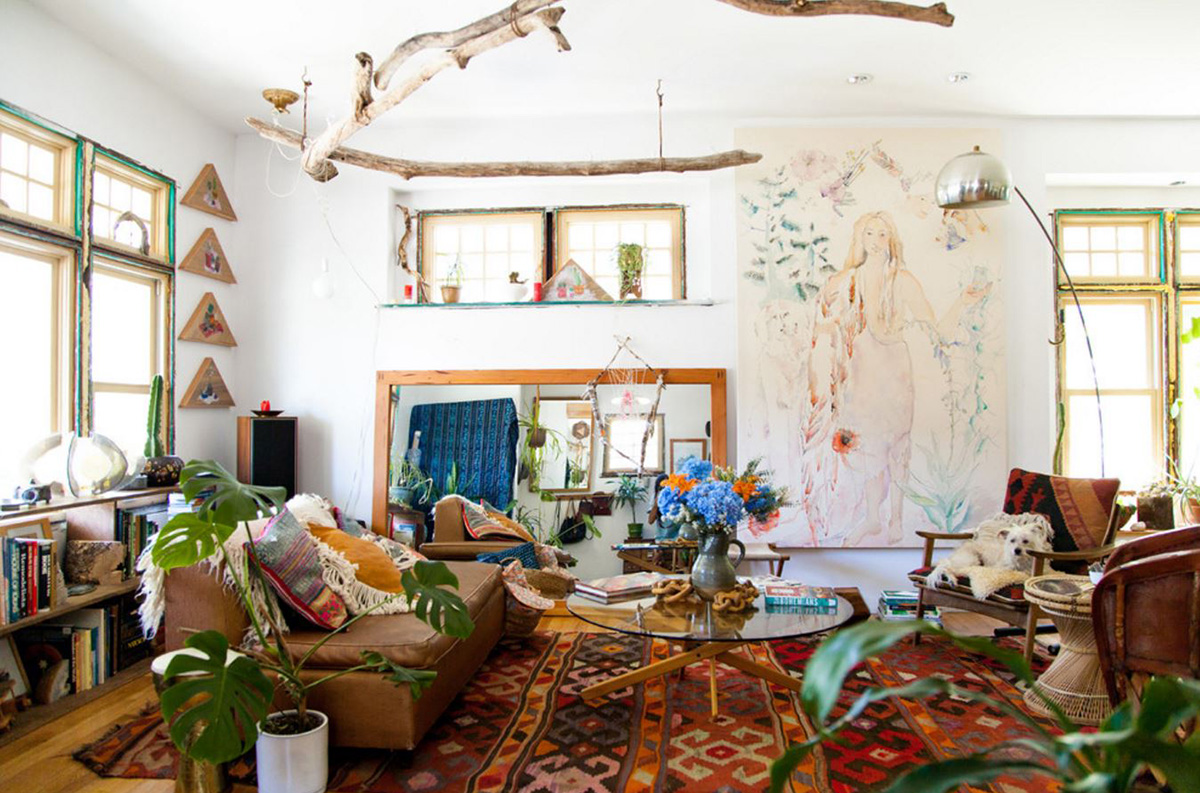 Bohemian styles are defined by a lack of structure, opting instead for carefree layers of pattern, texture, and color. Bohemian style or Boho decor is for those who want their homes full of life, culture, and interesting items for all the world to see. This aesthetic flies in the face of modern sensibilities and embraces creative, carefree, and unconventional decor. Bohemian-style rooms tend to have certain similarities in that they are always eclectic and share similar features though no two rooms are ever completely alike.
While there are no rules when it comes to Bohemian decorating, warm earthy colors are common, as are metallics and jewel tones. Think deep browns, greens, and grays for base colors, and then accessorize with saturated purple, fiery orange, and electric blue. Combining and layering colors is what makes this style unique. Feel free to mix patterns and textures, and don't be afraid to use styles that would not necessarily go together in a conventional way.
Tropical style
The tropical interior design styles is very representative of tropical destinations like Hawaii or Australia and more exotic places like the West Indies, Bali, and the jungles of the Caribbean. This decor is much more bright, bold and cheerful than coastal decor. It's got palm trees, beach motifs, and lots of pink, sea green and ocean blue!
The color palette of tropical style decor is similar to coastal decor but with more bright green, turquoise, hot pink and warm yellow. From palm trees to hot pink hibiscus, your home should look like a Hawaiian tropical paradise inside. If you can't take care of the real flowers, then why not go for some on your curtains, pillows, or upholstery?
Interior design comes in a range of formats and formulas, sometimes utterly distinct and other times with only the subtlest of differences. Yet each presents its own flavor, finish and experience that render a space in unique chapters of inspiration, history and creative endeavor. Therefore knowing what sets different interior design styles apart may be a lot handier than you might realize, ensuring you pick the perfect style for your space and ambitions, and helping you achieve visual perfection with a lot less hassle.